Golden papaya's history is full of technological advances, with the contribution of several people, which resulted in a more resistant and very tasty fruit. Golden is a variation of the Solo papaya, developed right here in Brazil. Its name, which in Portuguese means "Dourado", was chosen after the skin color of the fruit when it is ready to be consumed.
Because they are very popular among Brazilians, the Solo papayas, such as the Golden, are simply known as papaya. Another name given to this kind of papaya is "Hawaii", because its origins are related to important research done in the North American state.
How Golden Papaya arrived in Brazil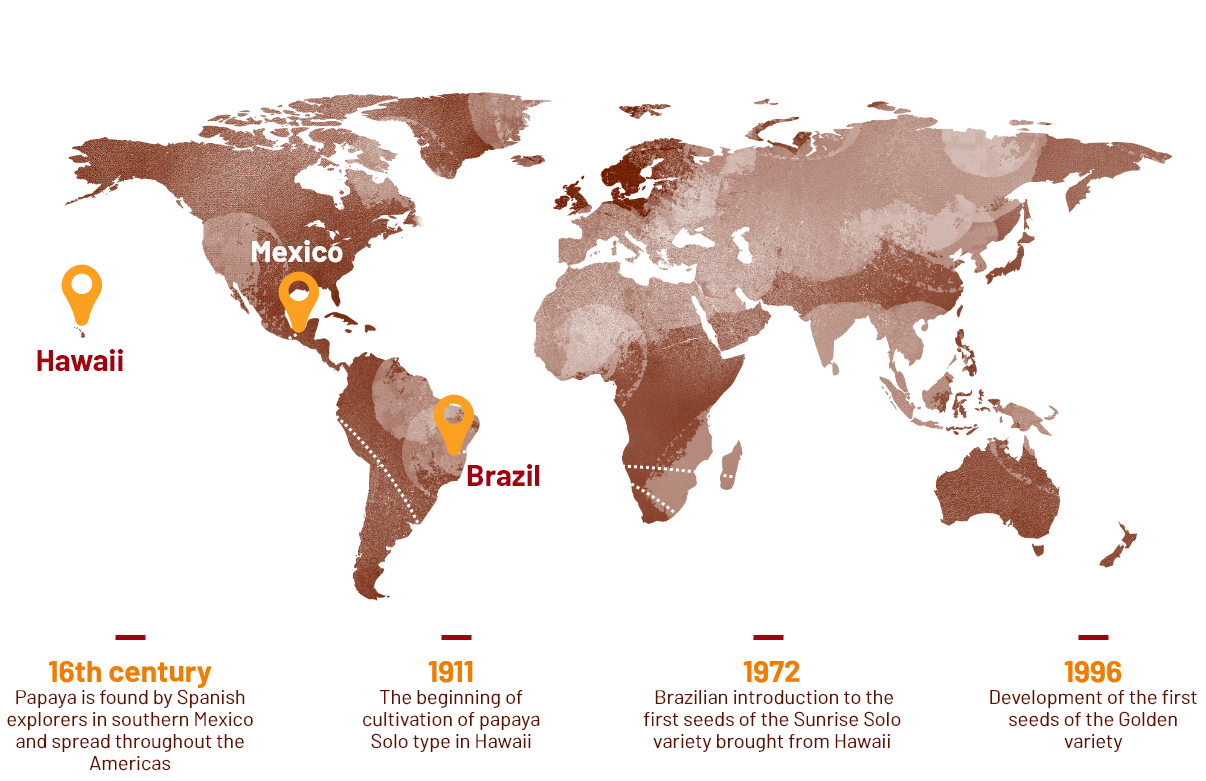 Golden is a variety of small sized papaya, with an average of 20 cm in length and a more rounded shape. Its juicy pulp and slightly more subtle flavor makes it a great choice for an individual snack and for healthy recipes. This fruit is rich in nutrients that have several health benefits.
Because of these advantages, papaya has been used as a functional food.
Research has also identified lycopene in papaya — a substance that helps prevent aging and some chronic diseases such as diabetes and cancer — and carpaine, a substance that helps in blood circulation, contributing to the prevention of cardiovascular diseases. Besides, papaya is also rich in papain, which helps regulate the intestine, and dietary fibers.
How to speak "papaya" in other countries
Get to know the history of Mamão Formosa