Caldara's history began with papaya. And it's the papaya that keeps us going. We work tirelessly so that the excellent quality of the fruit that grows in Brazil can be appreciated internationally.
The papaya we distribute is the result of the work of hundreds of people in crops located in Linhares, in the state of Espírito Santo, and in Mossoró, in Rio Grande do Norte.
The fruits are grown based on integrated farming techniques and on respect for the workers, local communities, the environment and consumers.
Caldara papayas are presented in the Golden and Formosa varieties. They are fruits that develop different physical characteristics, but have the same guarantee of origin.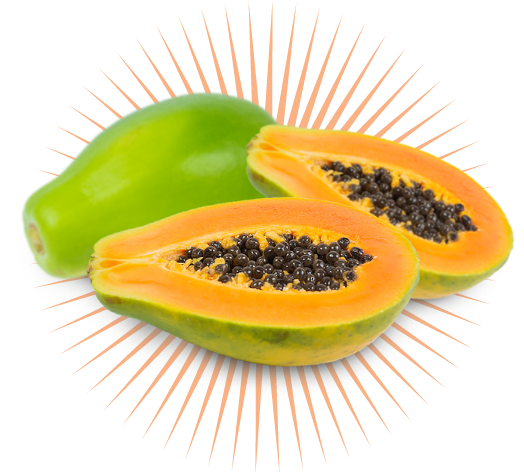 Golden papaya
Golden is a variety that can be recognized at first glance for its pear like shape. Its lighter orange colored pulp has a softer and creamier taste, which makes it perfect for an individual meal.
Learn the Golden Papaya history
Formosa papaya
The Formosa variety is considerably larger. Its pulp is darker orange, closer to red and its shape is longer. The fruit has a rich and strong flavor. Its consumption cycle is longer because its ripening cycle takes longer.
Learn the Formosa Papaya history